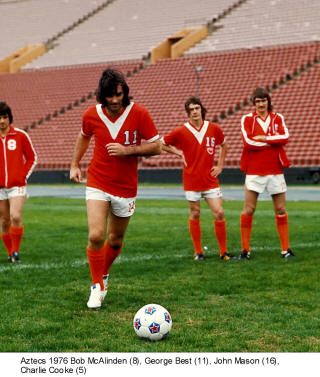 This picture is from '76. The players are wearing the '75 jerseys. It is unclear if this is just an early season photo opportunity. All the '76 Aztecs wearing '74 jerseys pictures seem to be taken at the same time with Elton John in many of the pictures. There are no people in the stands.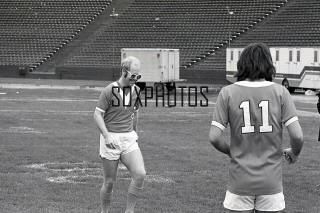 Elton John (L), George Best (11)
This picture is likely from 1976. However, I'm not sure.