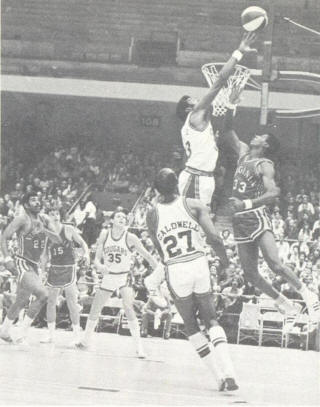 Ray Scott (22), Doug Moe (15), Randy Mahaffey (35), Joe Caldwell (27), George Stone (33), Charlie Scott (33)
Virginia Squires at Carolina Cougars
This is a confusing photo. It is likely a 1971-72 preseason game. The Cougars are wearing their 1970-71 jerseys. #35 is Randy Mahaffey. He is not listed as having played for the Cougars in 1971-72.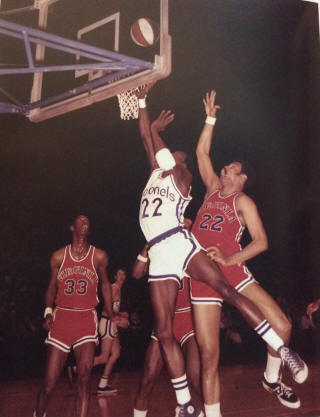 Charlie Scott (33), Jim Ligon (22), Ray Scott (22)
Virginia Squires at Kentucky Colonels