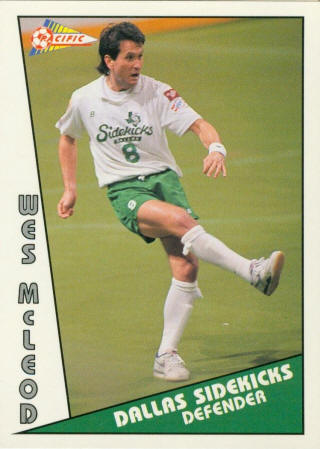 Pacific Trading Cards
With sponsor's logo
Manufacturer: Bike, The Bike logo is just a stylized "B" on the upper right. There is also a Bike logo on the left sleeve.

Logo: Screened on

Numbers: Screened on

Name on back:

Other: There is a Dr. Pepper on the left sleeve. Across all MISL teams in the 90-92 seasons, there is often a variation of jerseys with and without the sponsor's logo on the sleeves. You can never tell for sure if the sponsor's logo will be there.