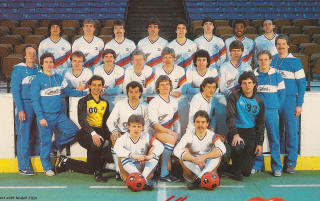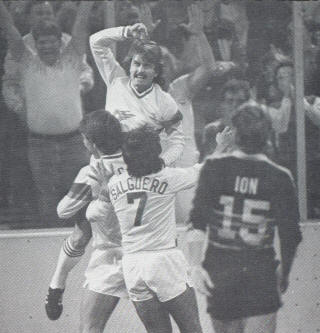 Manufacturer: Umbro, screened on upper left

Logo: Screened on, The logo is smaller than in previous years.

Numbers: Screened on

Name on back: Screened on in an arc

Other: The collar is different. In the 1983-84, it as a white polo style collar. In the 1984-85 it is a t-shirt style collar with stripes.